Writer: Various
Art: Various
Publisher: IDW Publishing
Curated by Marc Andreyko
What's it about
This is an anthology published to raise money for the survivors of the Orlando Pulse shooting. On June 12 2016 a gunman opened fire in the gay club Pulse and killed 49 people. Information about the attack on can be found on the
BBC website here
.
This anthology celebrates love and is full of one page stories on this theme. There are stories about the survivors and the victims, about reactions to the attack, coming out stories and takes on it from fictional superheroes.
Whats good about it?
A good deal of the stories are very moving. I found the ones telling the stories of those in the club and the reactions of the local community the most affecting, to the extent that I got equal parts angry and tearful. It was a really horrific attack and this comic addresses it and treats the victims with dignity.
Written by Eddie Gorodetsky, Art and lettering by Jesus Iglesias
The reader can feel the grief pouring out of each page, it's hard to read but it's also a testament to the courage of the LGBT community, to everyone who had to hide in the closet and to everyone who pushed open the doors. It's a tribute to family ties (those we make if not the ones we are born into) and to love.
What's bad about it?
Many of the superhero ones fall flat. In particular the Batman ones feel forced. I found the Supergirl and Batwoman ones better as they are simple and didn't try to say too much, they are symbols rather than reality. But some of the others feel like the creative team just haven't quite got a handle on things and I question the choice of characters.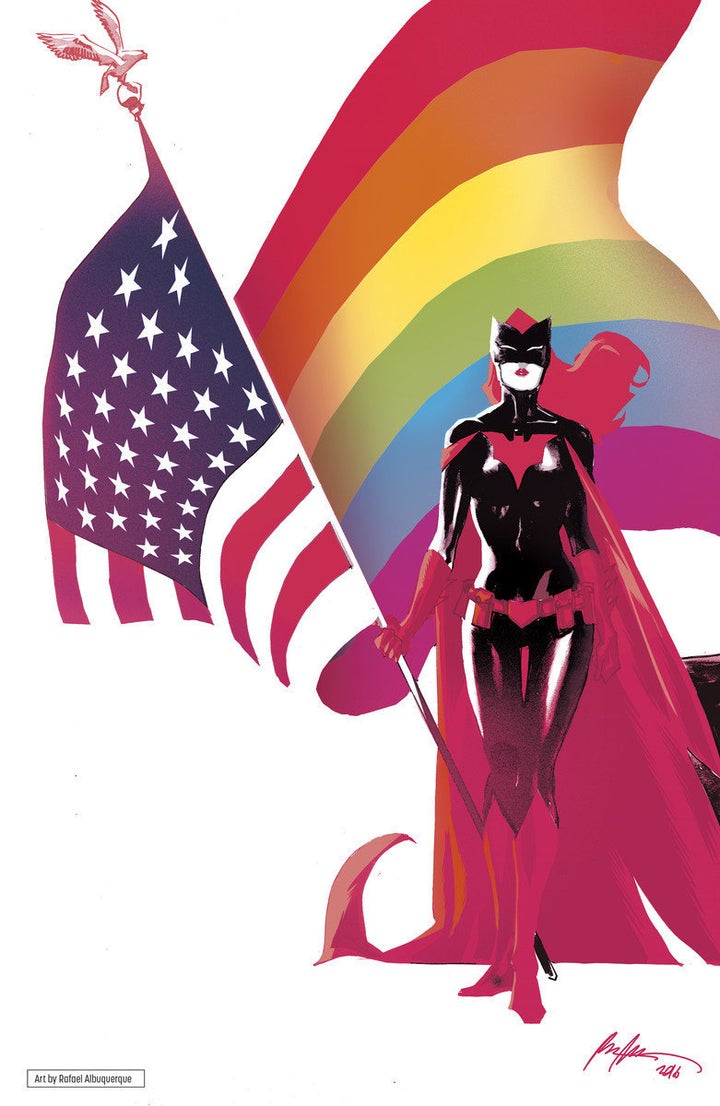 Art by Rafael Albuquerque
I don't have a problem with the use of superheroes in this book, it is after all a comic and was conceived by a superhero writer, and published with the support of DC comics, which has undoubtedly given it a higher profile and more reach. I just think that superhero imagery works better than superhero hand wringing.
Written by James Robinson, Art and lettering by Sagar Fornies
Whats the art like?
Given that this is an anthology the art is hugely varied. Every artist has their own pencil style and colour palette. It's a wonderful mix of techniques and perspective. I love exploring new styles this way and the range of art in here is a credit to the talented creators in the community.
Script by Joshua Yehl, Art by Austin James
This is a truly exceptional comic.
ISBN: 1631409395
Price: £9.99